Wow! Does our kitchen need help!
This was taken right when we moved in. It's dark, has horrible lighting, it's cramped for one person - two you're constantly bumping into each other. It feels like you're on a boat, every nook and cranny is used - awkwardly - cabinets are cramped and hard to access (mainly the right corner which you can't see in this photo)
In preparation to extend the hardwood into the kitchen - we're removing the tile! First, why we're running the hardwood in .. currently it's cut off on an angle from the rest of the space - I hate hate hate that look .. also, it makes the kitchen feel even smaller. With the open floorplan, it just makes sense. I know hardwood isn't the best choice for areas with moisture, but it really is the best option for the floorplan, so we're willing to take the risk.
Demoing the tile in the
entry
was not fun, so we were happy that this was MUCH easier. It was just attached with construction adhesive instead of thin set and it popped right off with our new tools (purchased in preparation for super tough tile) regardless (even though it was pretty easy) it made the job super quick and easy. You can see a short video demoing the tile
here
Here's what we used.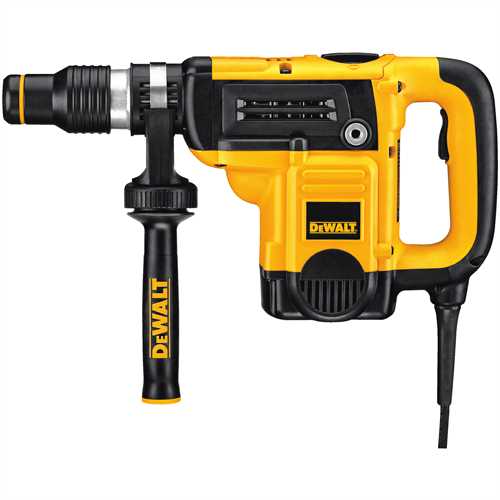 Dewalt demolition hammer
Bosch tile chisel
We took our oak floor sample to
Exotic Lumbar
in Frederick - love this store, drool worthy live edge and the owner really knows wood. He said it was white oak - looking at the rest of the floors, we're thinking that it might be a mix of white and red oak because some of the wood looks pinkish. If we get another sample, we'll take it there to look at. We're also thinking about getting 2" oak stair treads (from Exotic Lumbar) to replaced the pine that is currently on our stairs up.
We're hoping to install the hardwood in the kitchen in the next week or so! After that, our kitchen will be kind of pieced together temporarily until we can do the full remodel. The nice thing is that it will be approximately in the layout that we're planning for the remodel, so we'll get to live with the spacing before making permanent decisions. Hopefully we will get to the full remodel in the next few months!!
Here's my first take at the new layout! Definitely still working on it ..
Also, to keep you updated on our #dorseyreno progress. This weekend in addition to partially demoing the kitchen and removing all the tile floor - we, finished sealing the floors upstairs (hopefully next weekend we will get the MBR painting so we can move back in!) and finished our fall deck, the weather has been so crummy this week! Reveal will be this Friday!
Also, this Wednesday, I'm participating in a new series with a few of my favorite bloggers!! Come back to hear a little about my story :)
See you Wednesday!