Hey! It's time for another Blogging 101 post! Today, I'm going to talk about how to make money blogging. I didn't go into blogging expecting to make money, but as my blog grew some - I started earning money. Full disclosure, I don't make enough money blogging to be considered a full time salary. But, here are three things that have worked for me.
1. Set up an ad service.
I think most bloggers primary income, comes from ads - so this is important, if that's your goal. There are several - if you google "blog ad service", lots pop up. Research and find an ad service that best aligns with you and your brand. Personally, I don't like the pop up ads with music or anything that is in your face (though this might make more money... I'm not sure). As page views grow, so will income from ads. Think about creating original, unique content to help grow your blog.
2. Set up a shop on your site or Etsy.
If you get lots of interest in something on your site, think about selling it! First, think about how much time and cost is required in selling an item, can you make enough profit to be worth it? Is there are need in the market for it? If, so start small and gradually expand as you find what people are interested in it. You can check out my Etsy shop
here
, and this Banana Leaf digital file
here
.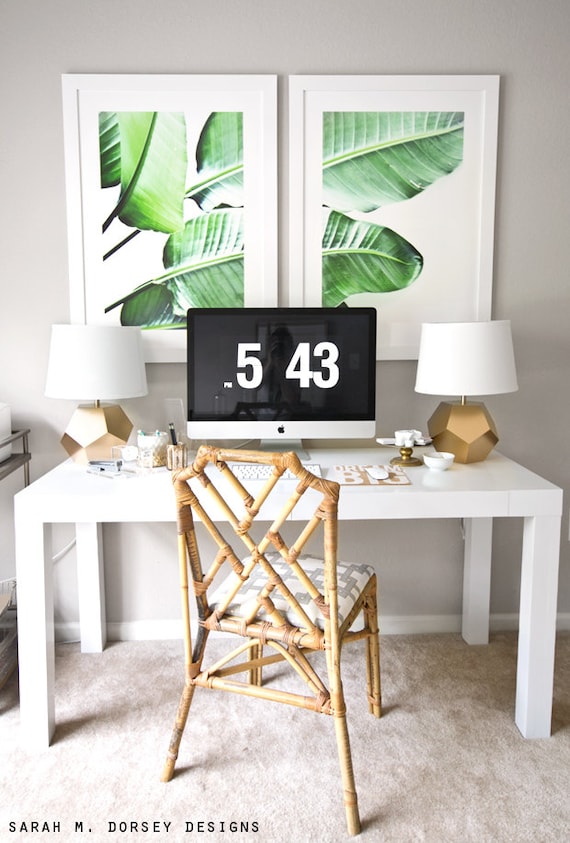 3. Reach out to brands that you love and would like to work with.
It depends on the situation, but you may get product to help you complete a project and/or monetary compensation. With that said, only work with brands/products that you would pay for and carefully review contracts. I've turned down several profitable sponsored posts because I didn't feel it was a good fit with my brand. Always be authentic to yourself!
If you're thinking about starting a blog and using it as income, I hope this helps!
Be sure to stop by my talented friends and check our their #blogging101 tips -
With Heart
,
Bliss at Home
,
The White Buffalo Styling Co.
,
Emily A Clark
Also, I'm SUPER excited to share with you a new DIY - almost done :) Post should be up Monday!!!