Just wanted to stop in and share that I've restocked my large fretwork stencil! Stop by
my Etsy shop
and take a look!
I'm still offering my pre-moving special of $45 + $9 US shipping, after Christmas the price will go back to $50 + shipping.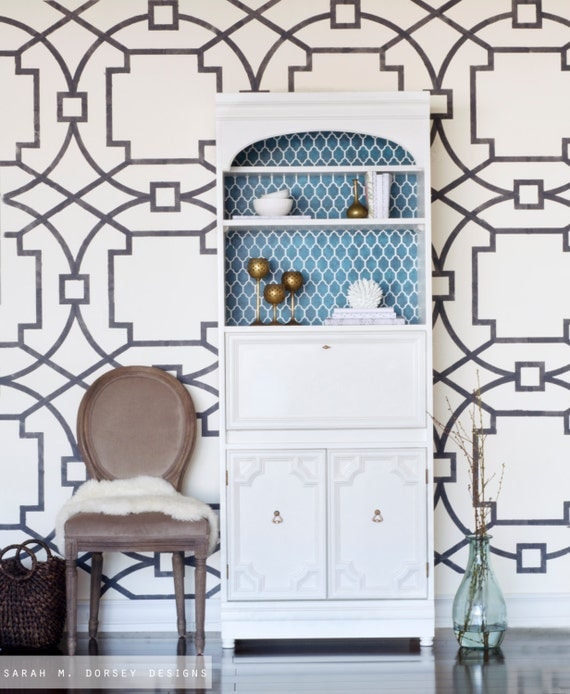 Also, I'm working on expanding my stencil selection. I have a few new designs ready to go, but I'd LOVE to hear what you'd like to see. Let me know
a.
where you'd use a stencil i.e. entry, bedroom feature wall or bookcase, etc. and
b.
what pattern you'd like to use.
My favorite will
be produced
and that person
win
a free stencil!!!